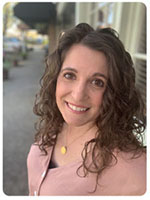 Hi, I'm Stefanie, a registered nurse and nutritional therapy practitioner dedicated to teaching women how to have birth and postpartum experiences that are redemptive and full of peace.
I created my signature process The PEACE Method to guide clients through a personalized journey that combines practical knowledge and preparation with personal transformation through renewing mindsets and spiritual principles.
I'd love to coach you through The PEACE METHOD and into the birth and postpartum of your dreams.